With a touch of Surrealism, The "Golden Globes of Africa" was our interpretation for the branding plan of PanEndo (From Africa to the World) Endodontic conference.
Project: PanEndo 2019, Cairo - Egypt.
TheKconcept was the first to introduce the new "concept" that was never applied in a conference before..
"the Postcard Name Tag"
that is both a conference's name tag, and a postcard with the title of "Kings of Egypt"
This tag design complies with the "PanEndo Globes" theme
and it has a small "info" section that holds the name of the King/Queen and the period they ruled.
At PanEndo there were 8 versions of the tag (for participants)
A certain number of each version was printed, distributed randomly to make each participant holding a different version of the tag than his colleagues.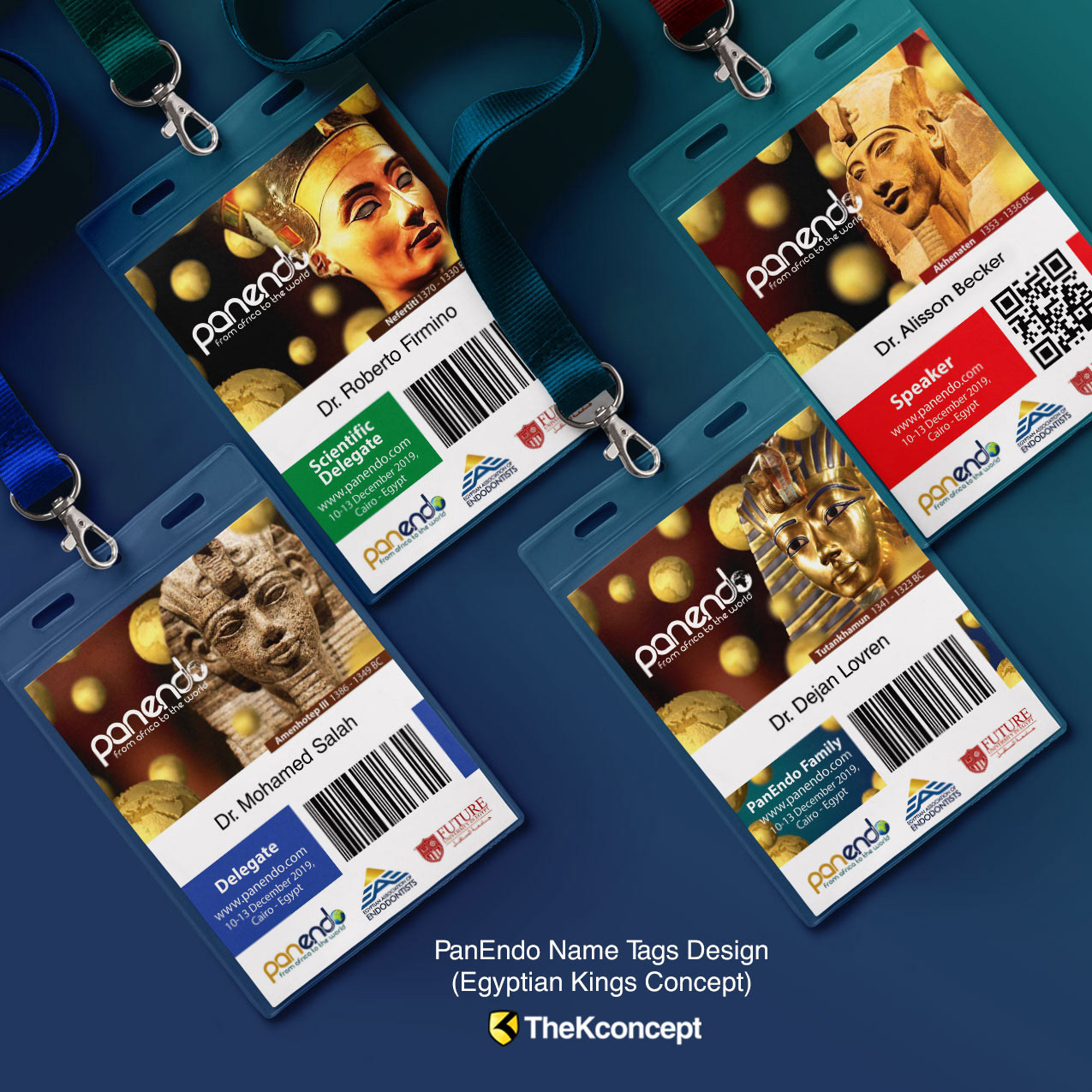 Social media posts followed the "Golden Globes of Africa" theme professionally while artistically integrated in eash design in a memorable eye-catching way.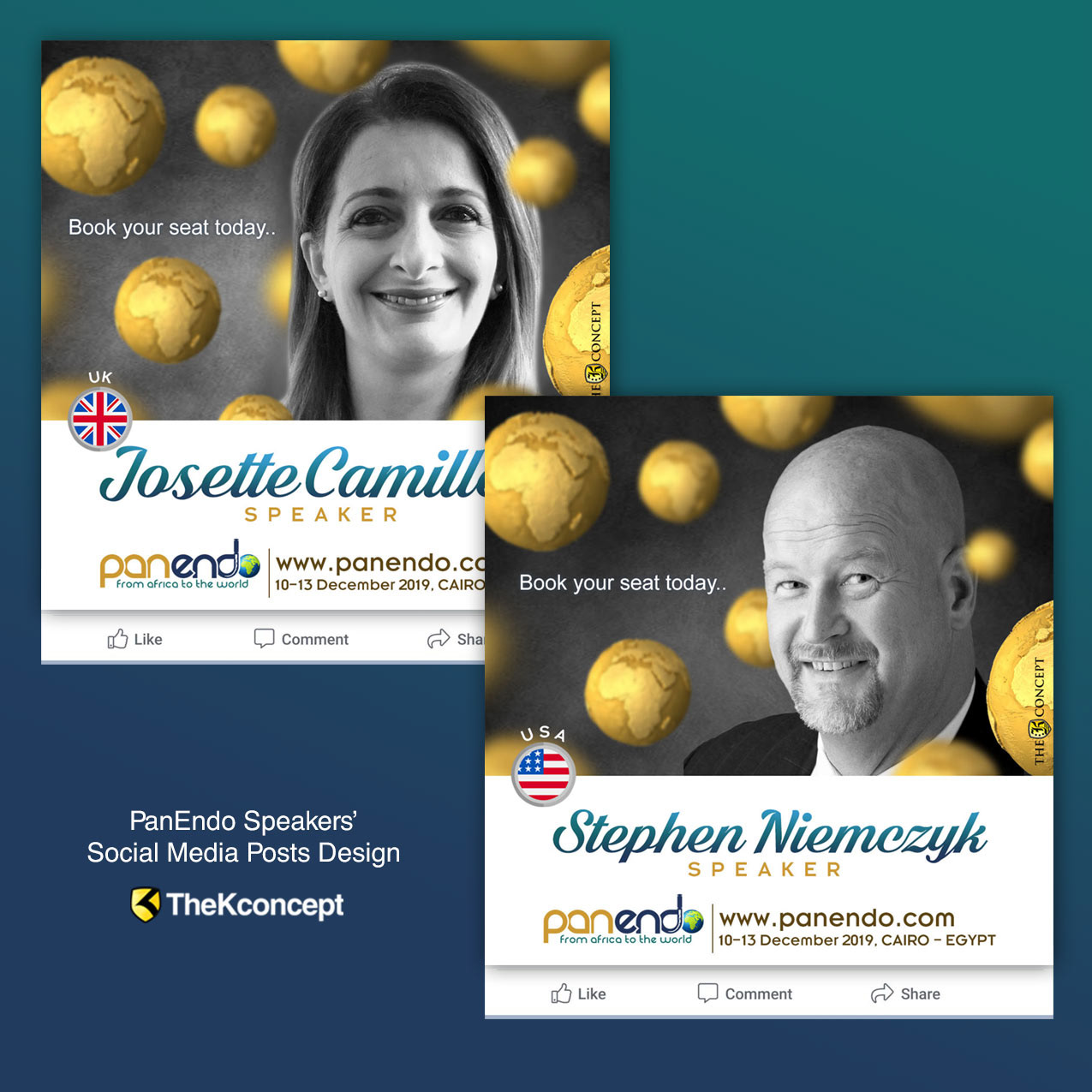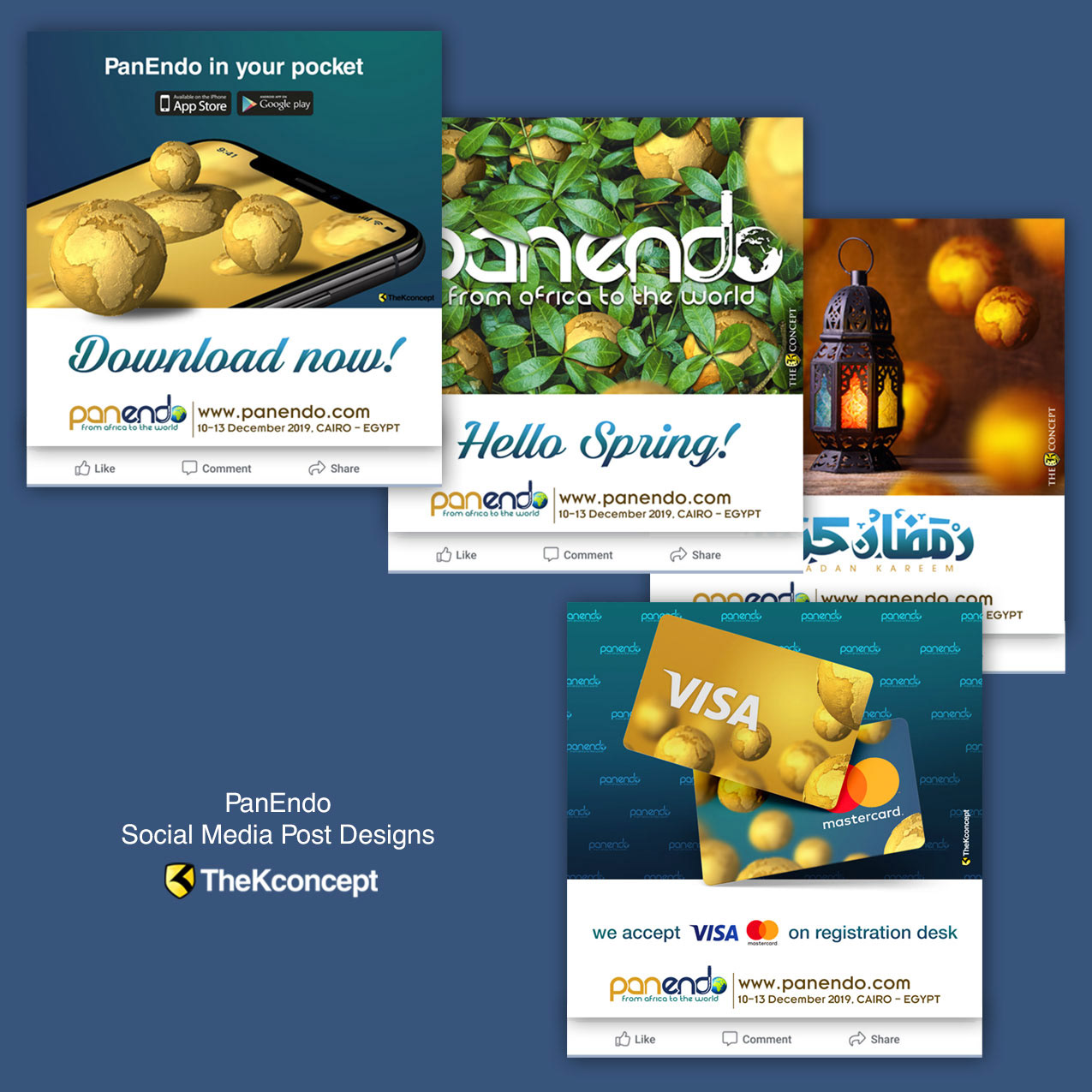 Printing materials was designed to the theme, in an easy-to-handle user-friendly measures (Colors, Text size, Alignment.. etc.)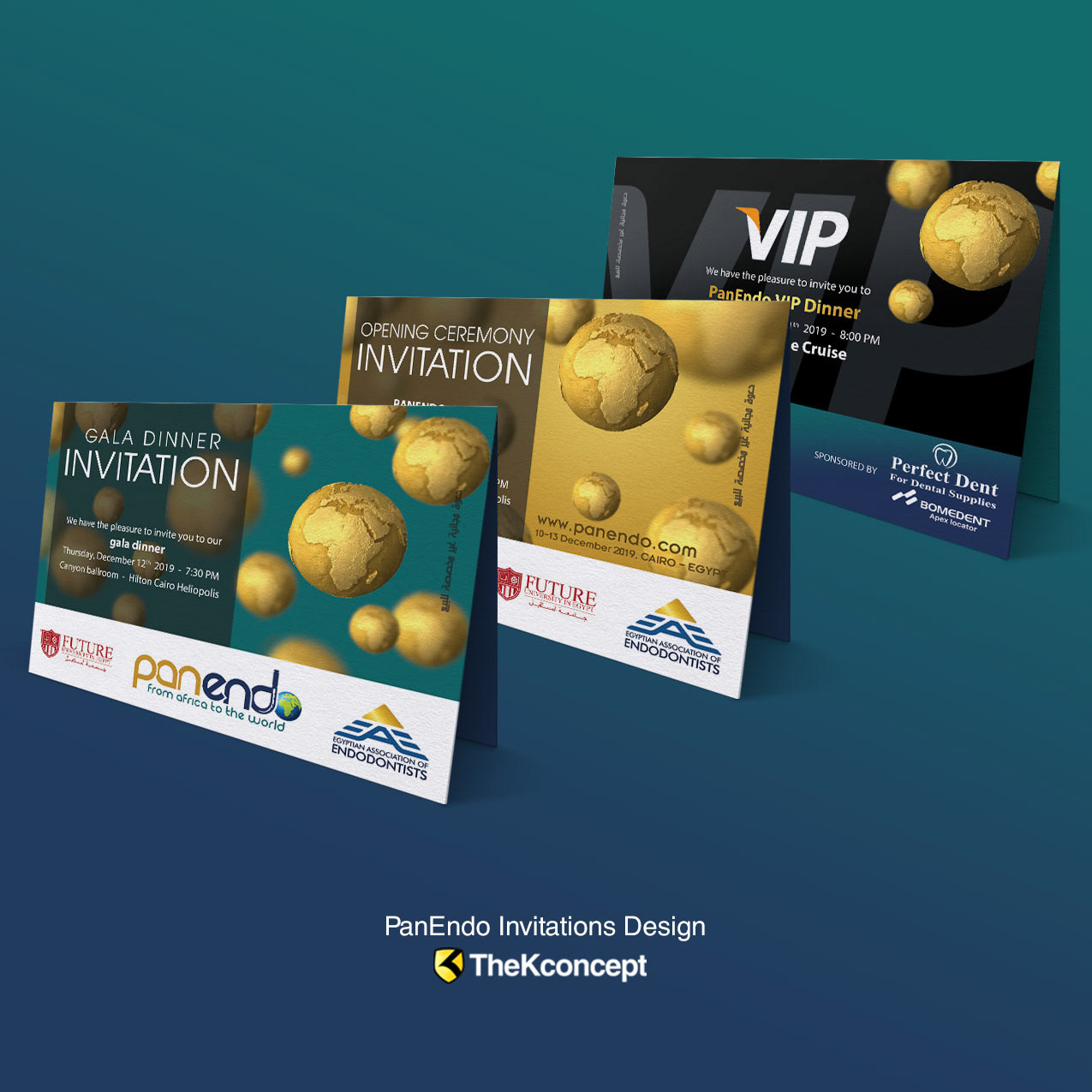 Six color-coded versions of certificates were designed to cover all the categories